I really do love leather bags.
I went out last Saturday on a mission to look for a new wallet, but I ended up lusting after some leather bags instead. A new wallet will have to wait I'm afraid. On a whim, I just decided to write a post about the leather bags that I've been eyeing.
Walked into the new Saturday store by Kate Spade… and I saw the prettiest little bucket bag.
The Saturday Bucket bag. This is the only image I could find online. Seriously fell in love with it when I saw it in the store – in brown leather. The shape is so adorable and the leather is so soft. And it looks like it can fit most of my stuff…erm since I'm trying to carry fewer things out these days. Just not sure of how it would fall when you carry it. Silly me didnt try it on.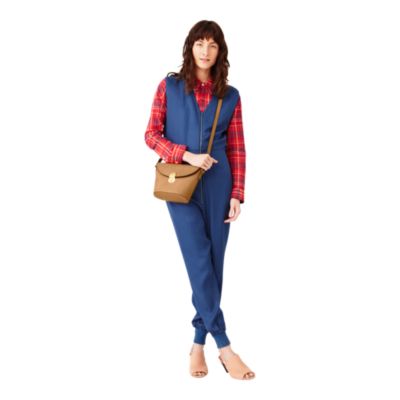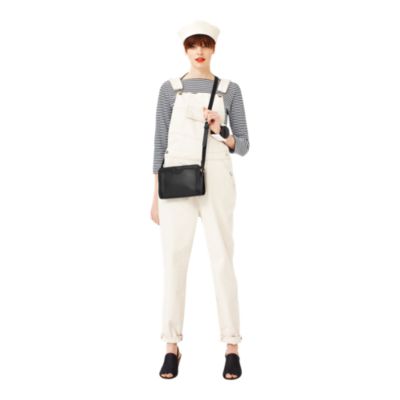 I was searching for the said bucket bag mentioned earlier, I chanced upon two more. These are from Saturday as well. I thought the outfits looked so cute! I guess they compliment each other. Bigger images of the bags at the end of the post.
Building Block Butter Bucket. These bags look fabulous, and I'm quite in love with their bags, though I've heard the straps hurt quite a bit… which brings this lower down in my lust list. Pity,  it's really so pretty.
Here are some more that I love:
1. Saturday Crossbody Saddle Bag in Vachetta    2. Baggu Leather Drawstring Purse 3. Fossil Memoir Novella Small Flap 4.Saturday Crossbody All Along Bag in Vachetta
The Fossil Memoir looks really classic, and is quite roomy. This was the other bag that I tried on, and I liked that it had this timeless look. Something that can match a lot of stuff I think. Comes in brown and mint leather as well.
I mean, that's just a small bit of my lust list… sigh..
Choices Oh choices.
xx